Get ready for tax time with the ultimate tax guide and Stessa's rental property financial reports

Create your free Stessa account and we'll email you the guide.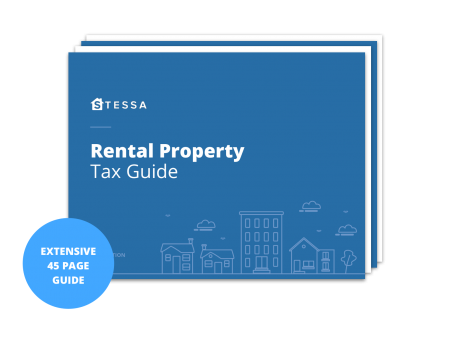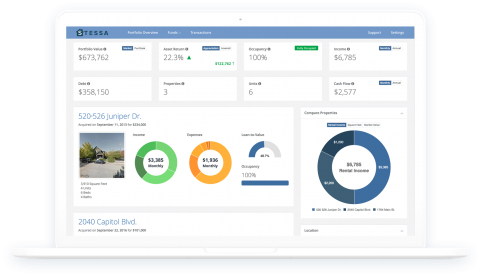 Stessa makes tax time a breeze. Effortlessly track, manage, and report on all of your properties in one place.
Get expert advice from top real estate CPAs

Learn how to maximize your deductions

Make sure you are optimizing for the new tax laws

Avoid overpaying with strategies from top real estate CPAs

Keep more of your hard earned dollars in your pocket
Get Stessa's time-saving tools for rental owners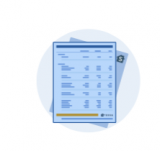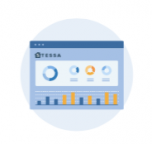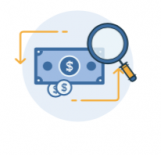 Key performance metrics in one dashboard
Save time on income & expense tracking
Link your bank accounts and everything updates in real-time. Transactions are organized into tax-ready categories.
Automatically creates all of the reports you need for tax time and helps maximize your deductions
View your entire portfolio in one report with key metrics and get a clear picture of your investments.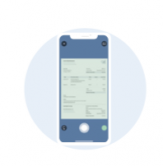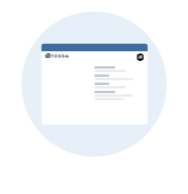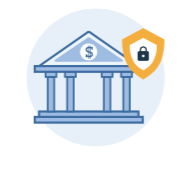 Keep your data safe with bank-grade security
Built by rental investors for rental investors
Stay organized with receipt capture
Stessa takes care of all the tedious tracking and reporting details so you don't have to.
Keep track of and scan receipts right your phone. Stessa reads, categorizes and stores them for you - no more data entry!
Designed from the ground up with multiple layers of security. Stessa uses bank-grade encryption.
Meet the Real Estate CPAs behind the guide
Stessa teamed up with some of the top real estate CPAs in the country over at The Real Estate CPA to create the ultimate guide to tax strategy for all of you rental owners out there.

Brandon Hall is a CPA and owner of The Real Estate CPA. Brandon assists investors with Tax Strategy through customized planning and Virtual Workshops. He is also an active real estate investor and a Principal at Naked Capital, a capital group investing in large multi-family projects and manufactured housing. Brandon's Big 4 and personal investing experiences allow him to provide unique advice to each of his clients.

Thomas Castelli, CPA is a Tax Strategist and real estate investor who helps other real estate investors keep more of their hard-earned dollars in their pockets, and out of the government's.
BUILT BY RENTAL OWNERS FOR RENTAL OWNERS
Stessa gives the millions of real estate investors with single-family rentals and multifamily buildings a powerful new way to track, manage, and communicate the performance of their real estate assets. Tracking rental property finances and monitoring performance used to be time-consuming and tedious. Now, Stessa's smart income and expense tracking technology makes it effortless, automating the busy work and saving rental owners valuable time. Get a current view of how your portfolio is performing and get the insights you need to make decisions without the manual spreadsheet updates.
How It Works
Take a few minutes to add your properties, link your bank accounts and everything updates in real-time. Learn more at Stessa.com.



© 2019 Stessa. All rights reserved.