Automate Your Rental Property Accounting
Track and optimize rent and operating expenses with advanced software purpose-built for landlords. We built the system so you don't have to.

–
Keep it simple with single-entry books
Traditional double-entry bookkeeping can be overkill for most rental property owners. Stessa keeps accounting easy so you can focus on growing your portfolio.
–
Stop wasting time hunting down transactions
Stessa imports, categorizes, and indexes all your expenses seamlessly. Connect to banks, lenders, credit cards, and property managers to see all your data in one place.
–
Make smarter decisions with accurate reporting
Most rental property owners fail to track key financial metrics properly. Stessa's real-time dashboards and advanced reports help you own and manage like the pros.
–
–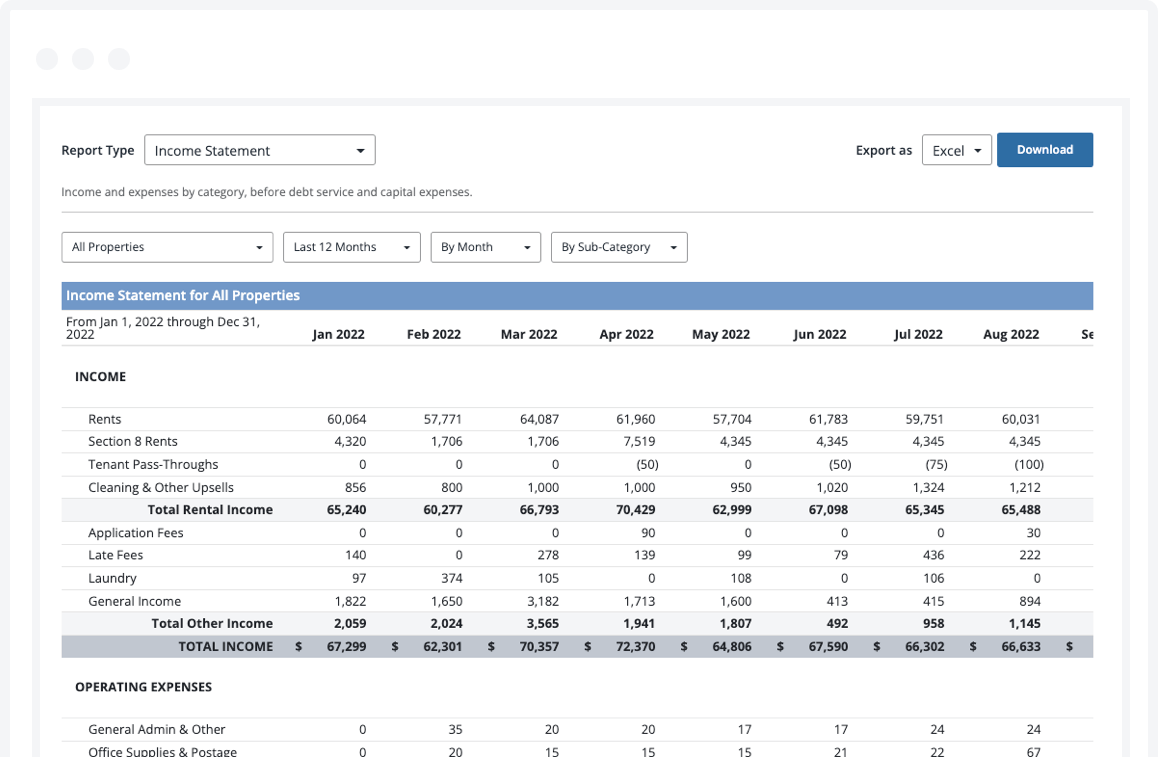 Organize receipts with a tap
Eliminate the shoebox. Capture, automatically read, and categorize your receipts with a click or attach a photo later. Confidently know all your deductions are recorded.