Smarter Income and Expense Tracking for Property Owners
Modern software to track, manage, and communicate the performance of your residential real estate assets.
As Seen In
Stessa makes it easy for both novice and sophisticated investors to drive operational efficiencies, maximize revenue, and improve overall portfolio performance.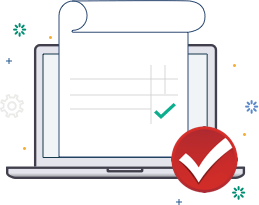 Instant Financial Reports
Real-Time Analysis
Bank-Grade Security
Automated Income and Expense Tracking
Link a financial or property management account and Stessa will import and auto-categorize transactions for you.
Flexible Portfolio Options
Set up a single property or multiple portfolios to match your ownership structure. Track key metrics and transactions at both the property and portfolio levels.
Simple to set up and easy to use, Stessa helps you become more proactive with your real estate investments. Get clarity on the value of your portfolio and changing market dynamics. Take decisive action based on key data-driven insights.
Relax knowing Stessa has you covered.
Stessa keeps your data safe with bank-grade security.
With AES data encryption and TLS 1.2, we take security seriously.
Our Testimonials
I REALLY like where you are heading with this software. It is even simpler than I could have ever imagined. Most packages are either complex accounting or complex property management, this is a great combination of both but in a simple format.
I downloaded another software solution for landlords and hit the eject button within the first hour. I LOVE your service! It is exactly what I needed in terms of automation and tax prep efficiency without trying to be an accounting app.
Prior to Stessa we were doing everything manually, attempting to organize everything across multiple spreadsheets. Now we have everything in one place. Stessa allows us to stay on top of the performance of our portfolio so we can execute our strategies more efficiently.