Fully Integrated Tenant Screening
Don't get burned. Screening renters properly is now easy, instantaneous, and free for landlords as your prospective tenants complete a rental application in Stessa.
–
Make Informed Decisions
Run our comprehensive screening that includes a full credit report, background check, and more so you have everything you need to know about your tenants. For additional screening, add income verification or judgment and liens.
–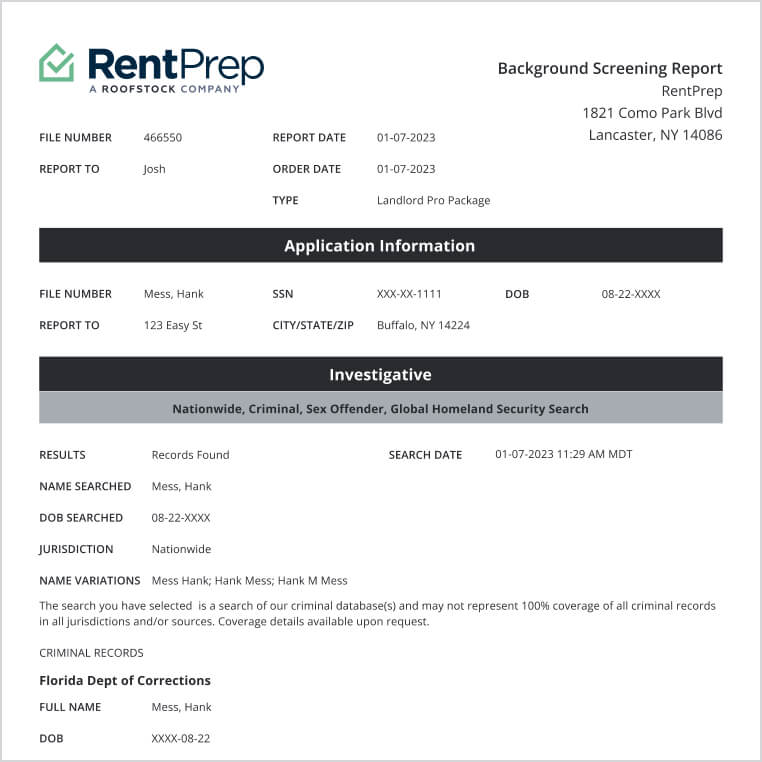 Protect Your Property
By renting to responsible tenants, you can reduce the risk of unpaid rent and other financial losses down the road.
Free For Landlords
There are no signup fees, no monthly minimums, no annual fees, and no contracts to be signed for any of tenant screening services. And best of all, the tenant pays for the report as part of the application process.
Easy For Applicants
Stessa's mobile-friendly application is a breeze. Applicants can complete in minutes, meaning higher completion rates and faster time to start collecting rent.