Owning rental property can feel like a juggling act. You've got to advertise a vacant property and get it leased fast to generate cash flow, collect tenant rents and assess potential late fees, deal with maintenance requests and invoices, and monitor the financial performance of each rental property.
In addition to all of that, you'll need to find the time to think long-term about how to scale up and grow your rental property business. If all of this sounds overwhelming, the good news is that it doesn't have to be. Property management software can simplify your life as a real estate investor by automating all of these routine tasks and more.
What Does Property Management Software Do?
The best property management software provides an integrated solution for rental property investors and property managers to organize rental properties, manage tenants, generate financial reports, and sync and reconcile bank accounts.
Many property management software solutions also offer features such as tenant screening, lease preparation, online rent collection, maintenance request management, and secure document storage.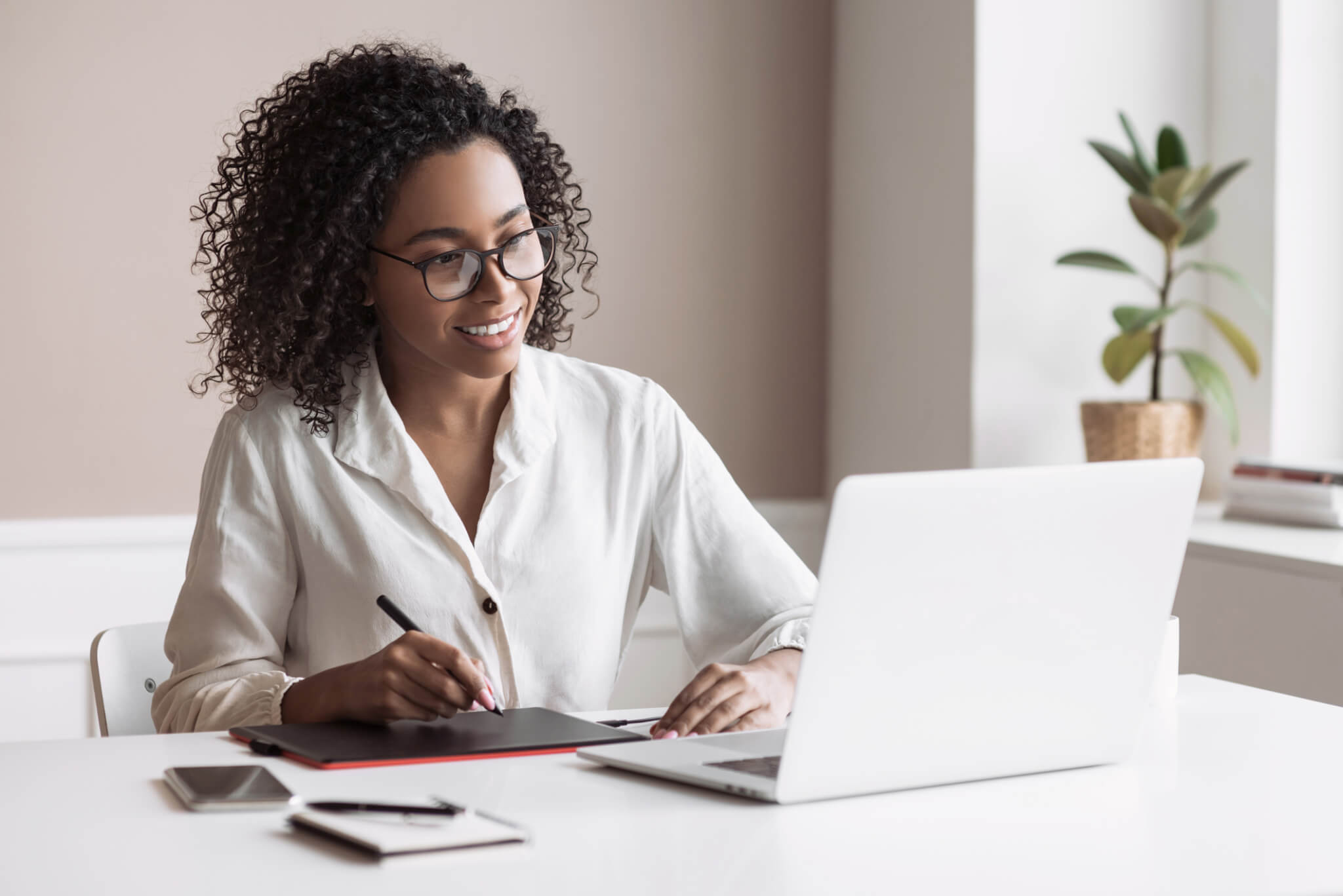 7 Best Free Property Management Software Systems
1. Stessa
Stessa is a property management tool that helps investors and managers to maximize the performance of their rental properties. Real estate investors can maximize profits through smart money management, automated income and expense tracking, and personalized financial reporting.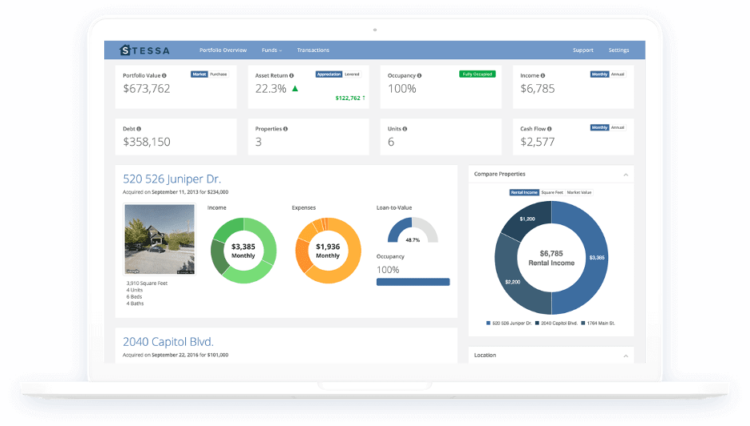 Owners receive personalized recommendations and custom alerts to increase revenues with real-time insights, intuitive features to help auto-categorize income and expenses for easy reporting and tax preparation, and online document storage using the industry's best security to protect your data. Smartphone apps with iOS and Android make it easy to track expenses on the go so that valuable deductions are not overlooked.
You can now also make it easy for tenants to pay on time using Stessa's online rent collection feature. This feature allows you to automate key tasks like deposits, receipts, and accounting. Automated reminders and recurring payments make your life even easier.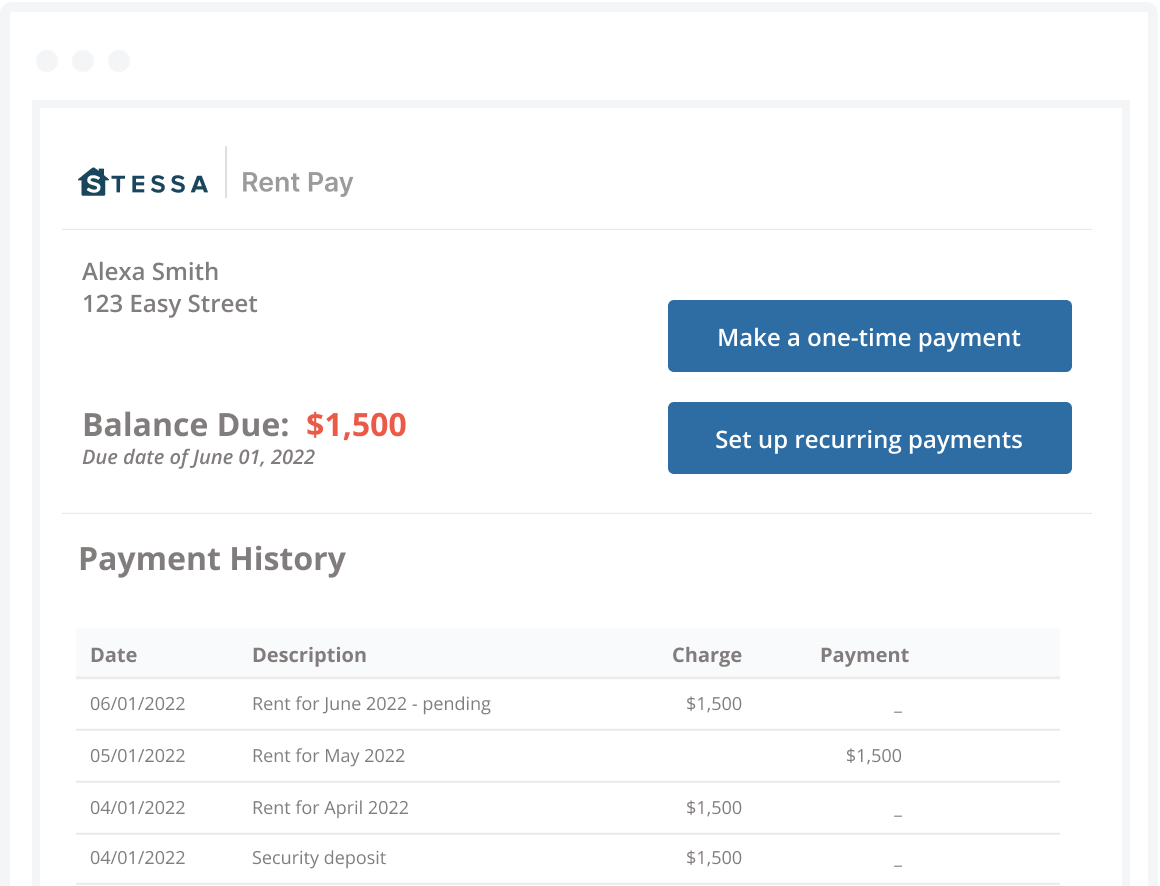 Here's a quick overview of Stessa's online rent collection functionality:
Deposit type:

ACH

Deposit times:

2 to 5 business days 

Landlord fees:

None 

Tenant fees:

None

Autopay:

Yes

Late fees:

Yes

Real-time notifications:

Yes

Automatic accounting:

Yes
As an added benefit, Stessa's Cash Management deposit accounts currently earn 2.00% APY (compared to the national average interest of 0.03% on checking accounts as of July 2022, according to the FDIC). Stessa Cash Management users can earn interest on balances from automated rent collection deposits, CapEx account, and operating account.
Annual Percentage Yield (APY) of 2.00% is effective as of 8/5/2022. No minimum opening deposit or account balance required. Fees could affect earnings on the account. Stessa is a financial technology company, not a bank. Banking services provided by Blue Ridge Bank, N.A., member FDIC. The national rate is the average of rates paid by all insured depository institutions and credit unions for which data is available to the FDIC, with rates weighted by each institution's share of domestic deposits.
Go here to create a free Stessa account.
2. Apartments.com
Apartments.com offers a full suite of online tools to lease and manage rental property including marketing vacancy, screening applicants, signing leases online, and collecting rent payments. Landlords can manage tenants by keeping information in one place, track maintenance requests, and organize expenses.
Listing a vacant property on Apartments.com is quick, easy, and 100% free. Owners of single-family homes, apartments, townhomes, or condos can easily find a qualified renter. Listings are automatically placed on five of the most popular rental websites such as ForRent.com and Realtor.com to reach millions of qualified renters.
3. Cozy
Cozy provides landlords with the next generation of free online rental management tools to list properties, screen tenants, and collect rent for free. 
Tenant applications can be viewed side-by-side, rent payments are received directly to the landlord's bank account, and late fees to tenants are automatically billed. Staying organized is easier with expense tracking, online maintenance requests, and receipt storage online.
Customized listings on Cozy help available properties stand out with a photo gallery, lease terms, amenities, and pet policies. Listings are syndicated on Doorsteps.com and Realtor.com to reach more qualified tenants faster. 
Credit reports and background checks are paid for by the applicant and include data on debt and monthly payment amounts, public inquiries, employment history, eviction history, and sex offender search.
4. Hunt
Hunt is an all-in-one solution to help landlords manage rentals on autopilot. Listings are advertised on more than 50 rental listing marketplaces including Homes.com and Zumper, with built-in rental applications and tenant screening. 
Landlords receive a universal inbox to streamline communications from interested applicants all in one place. Tenant screening includes standardized online applications, full credit reports and background checks, and employment and rental history reports. Automated rent collection is free for landlords, and money is deposited directly into the landlord's account.
Free landlord features on Hunt include advertising, unlimited photos and property details, online rental applications, eviction history checks for tenants, online rent collection to multiple bank accounts if desired, and exporting payment history. Property document upload, automatic late fee billing, and tenant maintenance requests are three features that are coming soon to Hunt 
5. Innago
Innago is designed for all investors and all property types, including single-family rentals, student housing, and commercial buildings. Free property management features include tenant screening with credit and eviction reports, online lease preparation and signing, online rent collection, maintenance tracking, and tenant management. There are no monthly fees, no setup fees, and no contracts to sign.
Landlords benefit from the simple and effective features on Innago, such as automated communication including rent due and lease expiration, easy invoice tracking, custom rental applications, mobile lease signing, late fee billing, and integration with QuickBooks. Customer service is always accessible, and owner data is protected with top-tier security measures.
6. Rentler Landlord
Getting started with Rentler is free and easy. Simply create your account, add rental properties including photos and amenities, start accepting instant online applications and tenant screenings, set up online payments, and manage properties from within your Rentler dashboard. 
Features include listings, Rentler applications, online rent collection, 24/7 customer support, and maintenance tracking. Rentler is free for landlords, with optional paid features such as a rentability report and online access to legal forms. The Rentler App is available on iOS and Android to help streamline communication between tenants and landlords, rent collection, and maintenance requests.
7. TenantCloud
Do-it-yourself landlords searching for a basic free property management software solution may find that TenantCloud is exactly what they're looking for. The Free Trial Forever is good for up to 75 units. Additional services include tenant screening from TransUnion, a rental report with detailed rental estimates and market trend data, tenant insurance, and synchronization with QuickBooks online.
With TenantCloud's free account, owners can manage properties and tenants through their online dashboard. Landlords can also keep track of rental information including leases and expiration dates, accept and send payments, manage maintenance requests to increase tenant satisfaction, and easily communicate at no cost. 
Security is also a priority at TenantCloud. Servers are encrypted with 256-bit encryption. Data is backed up daily and only available to authorized users, and stored in highly secure AWS data centers. Landlords and tenants can access TenantCloud on the go with apps available for both Apple and Android devices.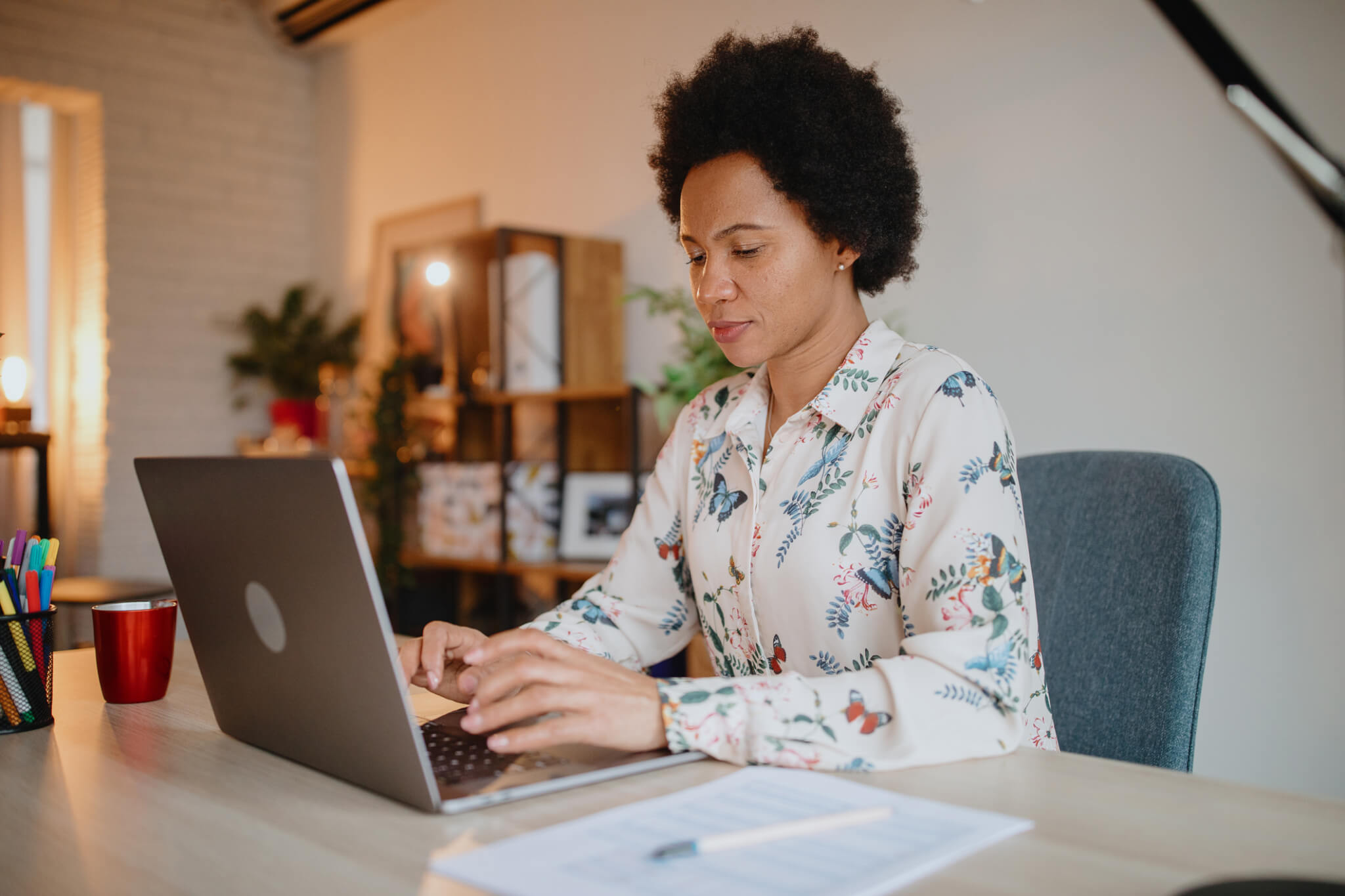 How to Choose the Right Property Management Software
All free property management software has its unique set of features that fall into one of three groups:
Marketing and Leasing
Syndicated marketing of vacant property to high-traffic rental listing websites.

Online rental application processing and tenant screening with no charge to the landlord.

Screening reports including credit and background checks, rental history, and evictions.

Lease documents and electronic signatures entirely online.

Secure document storage including tenant applications and executed leases.
Property Management
Online owner dashboard where landlords can communicate with tenants and monitor property performance on an individual and portfolio level.

Ability to share documents and financial reports with business partners and professional service providers such as a financial planner, CPA, or real estate attorney.

Option of creating multiple user accounts for remote access by different members of the real estate team.

Track maintenance and repair requests from tenants, including a history of repairs and vendor notes.
Accounting and Reporting
Tracking income and

expenses

online in real-time along with a paper trail for auditing purposes.

Rent payment deposits into a bank account specified by the owner, including the option for multiple bank accounts.

Generate unlimited financial reports, such as income statement and

balance sheet

, on both a property and portfolio level.

Export tax-ready financials

to simplify filing at tax time and to reduce fees from the accountant or CPA.

Upload invoices to track expenses on the go with iOS and Android smartphone apps.
What to Look For in Free Property Management Software
Even though a property management software solution might be free, it's still important to shop around. While it's possible to change software if your first choice doesn't perform as expected, the longer you use the system the more data you'll need to transfer to a different application.
Here are some important items to consider when you begin looking for free property management software:
Hidden charges: Some property management software vendors advertise a free trial, then by the time your property information is uploaded and accounts connected, monthly billing will begin. Be sure to fully research any extra fees or hidden charges, and contact customer support if you have any questions at all.
Maximum properties: Most rental property investors find that once they own and manage one property, pretty soon they're ready to buy another. Many property management software companies limit the number of units you can manage for free before paying a monthly fee. 
Read reviews: Smart real estate investors learn from their peers so that they don't make the same mistakes. Numerous real estate platforms such as Stessa, Roofstock, and BiggerPockets all have blog pages with lots of valuable information.
Final Thoughts on Property Management Software
The best free property management software helps real estate investors stay on top of rent collections and late fees, streamline communications between landlords and tenants, and digitize paperwork such as invoices and lease agreements so that it's securely stored in the cloud and easy to find. 
Property management software helps investors manage any number of rental properties, from one to one hundred or more, to help keep cash flow strong and rental property returns robust.