Non-fungible tokens (NFTs) are data stored on the blockchain, certifying the ownership and uniqueness of a digital asset. NFTs are used to certify photos, digital art, audio, video, and more, but now NFTs are moving into the real estate world. A few weeks ago Elizabeth Lopatto of The Verge reported on a broker in California selling an NFT alongside the physical home itself.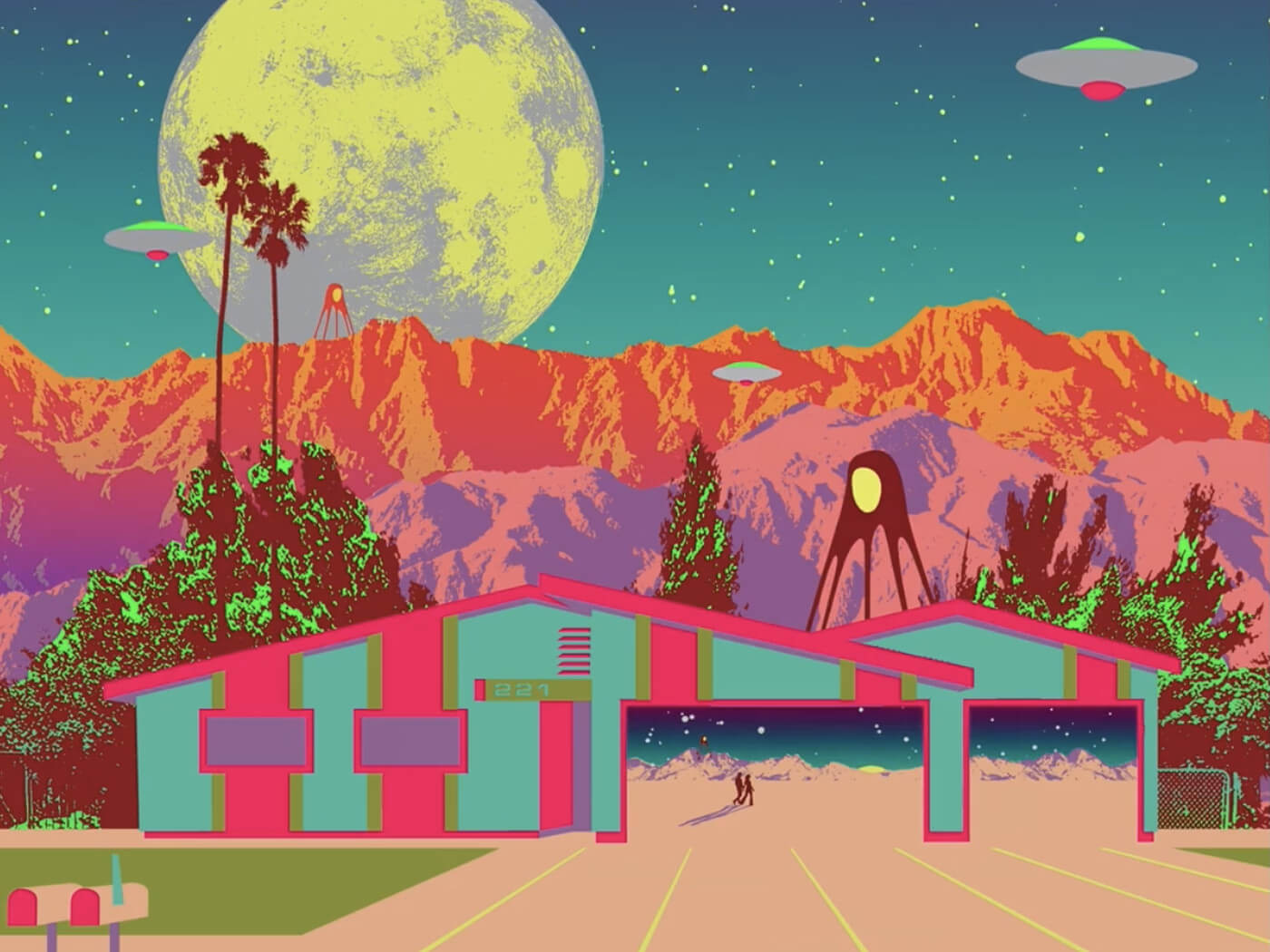 Source: Verge
But, according to The Mercury News, this sale didn't end well, with zero bidders on the NFT before being taken down.
But some NFTs are selling. According to Inman (subscription required), the so-called 'Mars House' NFT sold in an online auction for a half-million dollars.
Source: Inman
Currently, digital auction sites are selling real estate NFTs, like the Trump Tower in NYC, for instance, for almost $30,000.
But it's not just art, digital land banks are now popping up and people are spending a lot of money on owning digital land—modelled after the real or fictional worlds. Angelica Stabile of FOX Business explains:
"Top virtual real estate sellers including metaverse project Decentraland has accrued more than $55 million in sales and, over the past week, claimed two of the top five NFT sales worth $412,000 and $280,000. The Sandbox, another top virtual gaming NFT, has recorded more than $19 million in sales. Decentraland has about 90,000 global plots."
Whether NFTs as digital real estate art assets are here to stay or not is an open question, but the promise of the blockchain and its impact on physical real estate ownership and transactions is undeniable. For more, read Natalia Karayaneva Forbes article titled, NFTs Work For Digital Art. They Also Work Perfectly For Real Estate.
Warren Buffet
The Wall Street Journal (subscription required) announced last week that MiTek, a startup owned by Berkshire Hathaway is launching a modular building project to build "entire rooms for hotels and apartment buildings in factories, and then send them to a construction site to be stacked on top of each other."
Dan Avery of Architectural Digest goes on to explain that MiTek's Modular Activation Platform (MAP) involves flat kits with all construction elements that can be easily shipped and assembled. Manufacturing will commence in MiTek's Missouri factory, with the aim to turn construction into something "akin to Henry Ford's automotive assembly line."
Modular has been around for a long time, but as Nate Berg of Fast Company explains, this time may be different. "Through an innovative approach to making the modular steel boxes that form the literal building blocks of this type of construction and optimizing how and where they are outfitted with utilities, interiors, and facades, the Modular Initiative could overcome the challenges that have held other efforts back."
Housing supply update
We've spoken a lot over the last few months about housing supply, or the lack thereof. According to new Zillow data, "There were signs in March that the years-long, virtually uninterrupted nationwide decline in inventory may have begun turning a corner. But rather than making gains in April, the inventory deficit appears to have deepened slightly instead — total U.S. inventory was down 30.3% from April 2020 and 1.4% from March, from 30% year-over-year and 0.8% monthly declines in March."
Indeed, according to Redfin, almost half of pending sales went under contract within a week, a record level.
Source: Redfin
The Redfin data for the last 4 weeks also shows that days on market fell to a record low of 17. And, almost 50% of all home transactions over the past month sold above listing price.
In short, demand is still high and supply tight. This is leaving would-be buyers frustrated, highlighted in two stories this week:
Given the tight supply, HousingWire reports that "Fannie Mae revised its expectations for purchase and refinance volume. The economic group cut $43 billion from its 2021 purchase volume forecast; it now estimates that purchase mortgages will hit $1.8 trillion by year's end."
The lack of supply has also kept the rental market buoyed, according to the above Zillow data release, rents are seeing a bounceback from pandemic levels.
Source: Zillow