Successful real estate investors understand that hiring a good property manager is more like an asset instead of an expense. 
The best property managers help to keep rental property occupied year after year, increase return on your investment, and free up your valuable time so you can focus on growing your real estate business. 
How Property Management Fees Work
Property management companies generally structure their fees in two main ways, as a percentage of the rent collected or a flat monthly fee:
Percentage of Monthly Rent
Most property management companies charge a monthly fee of between 8% – 12% of the monthly rent collected. If the rent on your home is $1,200 per month the property management fee would be $120 based on an average fee of 10%.
If a property is vacant, management companies generally charge a fixed fee or a fee equivalent to the anticipated monthly rent once the property is leased to a new tenant. Vacant properties sometimes require more work from the management company, such as conducting weekly inspections for potential break-ins or the presence of squatters.
Are you still manually collecting rent from your existing tenants? Check out Stessa rent collection – a free tool that makes it easy for tenants to pay on time, and automate key tasks like deposits, receipts, and accounting.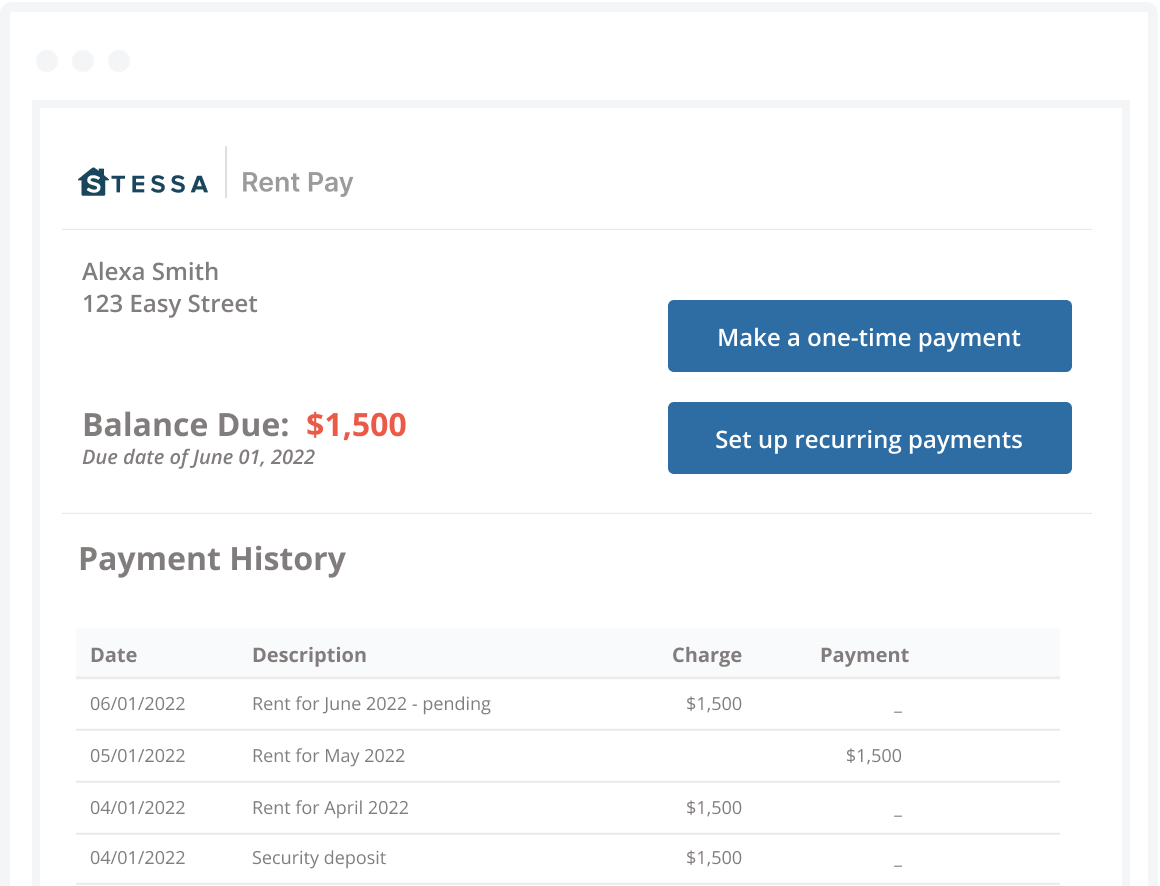 Fixed Property Management Fee
Some property management companies offer a fixed fee structure in lieu of collecting a fee based on the percentage of a month's rent. Normally the fixed fee is based on the property type, square footage, and the property management services provided.
As a rule of thumb, the fixed property management fee for a single-family home may run around $100 per month, but management fees will vary from market to market. While a flat fee structure might seem to be a good deal at first glance, management companies collecting a fixed fee may not be as motivated to maximize the rental income from your property.

Additional Property Management Fees
Property management fees are not always all-inclusive. Oftentimes, a property management company may charge for additional services above and beyond the monthly fee collected:
Contract Setup Fee
Most property management companies will charge a one-time setup fee of around $300. The contract setup fee covers the cost:
Creating your account for bookkeeping purposes

Opening a bank account in your name if needed

Assisting with applying for any required business or tax licenses

Initial property inspection

Coordinating the transition to a new property management company if you purchased a

turnkey rental property
Overseeing Vacant Property
Managing a vacant property can be more labor-intensive for a property management company than when your home is occupied by a tenant because there are more potential problems that could arise. 
Because utilities need to be left on for showings, water leaks could unexpectedly occur or security lights could burn out. The longer the rental property sits vacant, the greater the risk is of the home being broken into or vandalized, even in the best of neighborhoods. To help minimize these risks, the property manager will need to visit the property at least once a week.
Leasing Vacant Property
There are plenty of good, free rental listing websites such as Zillow, Zumper, Rentberry, and Rentals.com where you can list a vacant rental property and reach millions of prospective tenants each month. However, if you're a remote real estate investor, you'll still need someone locally to show your vacant rental property to prospective tenants.
While some property management companies don't charge a fee to lease a vacant property, most will collect a leasing fee equity to one-half to one month of rent. 
When the time comes for the tenant to renew, landlords can save some money. Many management companies will charge a small fee – or sometimes no lease-renewal fee at all – as long as the lease renewal doesn't require a lot of negotiation with the tenant.
Late Payment Service Charges
It's typically a good idea for a landlord to charge a tenant a late fee if the rent isn't received on time. But a late fee doesn't always represent additional profits. Some property management companies will keep between 25% – 50% of the late fee collected as compensation for having to chase after the tenant to collect unpaid rent.
Repairs and Maintenance
The best property management companies will have an established network of trusted vendors or an in-house, full-time maintenance crew. Because most vendors offer management companies preferred pricing in exchange for the manager's business, repair and maintenance costs should be lower than what you could find on your own. 
When you interview prospective property management companies, be sure to ask about any mark-ups to labor and supply costs. There is one caveat. If you're doing a significant amount of updating on your property, many management companies will charge a project management fee of around 10% of the project value to ensure the work is done properly.
Routine Inspection Fees
As a rule of thumb, a residential rental property should be inspected inside and out every three to six months. Routinely inspecting the home helps to catch and fix little problems before they become big and expensive, and to ensure that the tenant is not damaging the property.
Some property management companies will conduct a semi-annual inspection at no charge. Others may ask you to pay for every inspection, in exchange for a lower monthly property management fee. In either case, have the property management company send you a detailed inspection report, along with photos or videos, to prove the routine inspections are being done.
Evictions and Collections
Although it usually doesn't happen that often, there may come a time when you have to evict a tenant for non-payment of rent, repeatedly disrupting the neighborhood, or destroying your rental property. 
Larger property management companies may have the expertise to handle evictions on their own, while others will contract out the work to a local law firm that specializes in residential evictions. Expect to pay a fixed eviction fee of around $500 plus any applicable legal fees. 
When the eviction case goes to court and you're awarded a judgment, collections agencies and attorneys generally charge a collections fee of about 50% of the money collected.
Contract Termination Fee
Unless the property management contract is broken by the landlord "for cause", such as the manager not performing as agreed to in the contract, breaking the property management agreement early will usually result in an early contract termination fee. 
Termination fees can vary widely and may range anywhere from one month of lost income to the management company all the way up to a landlord being sued for breach of contract.
Factors Affecting Property Management Fees
In one way or another, the amount of the property management fee is based on the amount of work the property management company needs to do to keep your property in good condition and maximize rental income and value. For example, a small multifamily building with three or four units is more labor-intensive for a property manager than a single-family rental home.
Factors that affect the property management fee a landlord will pay include:
Type of property

– such as single-family rental vs. a multifamily building vs. a short-term rental property. 

Size of property

– based on number of units, square footage, or number of bedrooms in the home.

Property condition

– older properties usually require more repairs and maintenance than do newer homes, even if they have been thoroughly updated.

Neighborhood rating

– in general, neighborhoods with higher ratings will attract better tenants and fewer problems than areas where the school districts are poor and the amenities are few and far between.

Full-service vs. a la carte pricing

– some property management companies charge a lower monthly fee for minimal services such as rent collection and handling maintenance requests, then offer landlords a la carte or pay-as-you-go pricing for repair costs, property inspections, and lease renewals.

Market competition

– also affects property management pricing, with property management fees in some smaller markets being higher due to less competition and choices for landlords. 
Is Hiring a Property Manager Worth the Cost?
For most real estate investors, hiring a property manager is worth the additional expense, although it may not be the right choice for every property owner. It is important to understand what you are trying to achieve before hiring a property manager. Understanding the key questions you need to ask when bringing on a property manager is crucial to the success of your operation.
What do you need from the property manager?
Begin by asking yourself what your property management needs really are. 
If you're a remote real estate investor, you'll definitely need a local management company to take care of the tenants and the day-to-day property issues. On the other hand, investors who own rental property in the same area they live in may decide to try managing the property on their own. 
In either case, you can use the free online rental property financial management system from Stessa to link your bank accounts and generate financial reports from your owner dashboard instead of depending on the property management company for reports.
Is saving a few dollars a month worth it?
Next, be careful not to underestimate the amount of time involved in managing a property or overestimate the type of tenants your property will attract. 
Good property management companies have an established network of contractors and handymen with preferred pricing plans, with those savings passed through directly to you. 
Where your rental property is located and the prospective tenants also impacts whether or not a property manager is worth the cost. For example, although rental property in lower-income areas or Section 8 housing can generate solid cash flows, dealing with the tenants and repair issues can also take much more time.
Do you understand what a property manager really does?
If you're still sitting on the fence and aren't sure if hiring a professional property manager makes financial sense, consider running through several what-if scenarios. 
Think through how you would handle advertising and marketing your vacant property, screening new tenants and signing a lease, and dealing with tenant issues when they arise. Consider the fact that contractors will probably charge you more, and be less responsive to your repair needs because you can't offer them a high volume of future business.
Just as importantly, do you understand the local and state landlord-tenant laws and Federal Fair Housing laws in your market the same way a property manager does? Landlords who don't follow specific steps when collecting past due rent, entering a property, or ensuring the property is habitable can quickly find themselves on the wrong side of the law.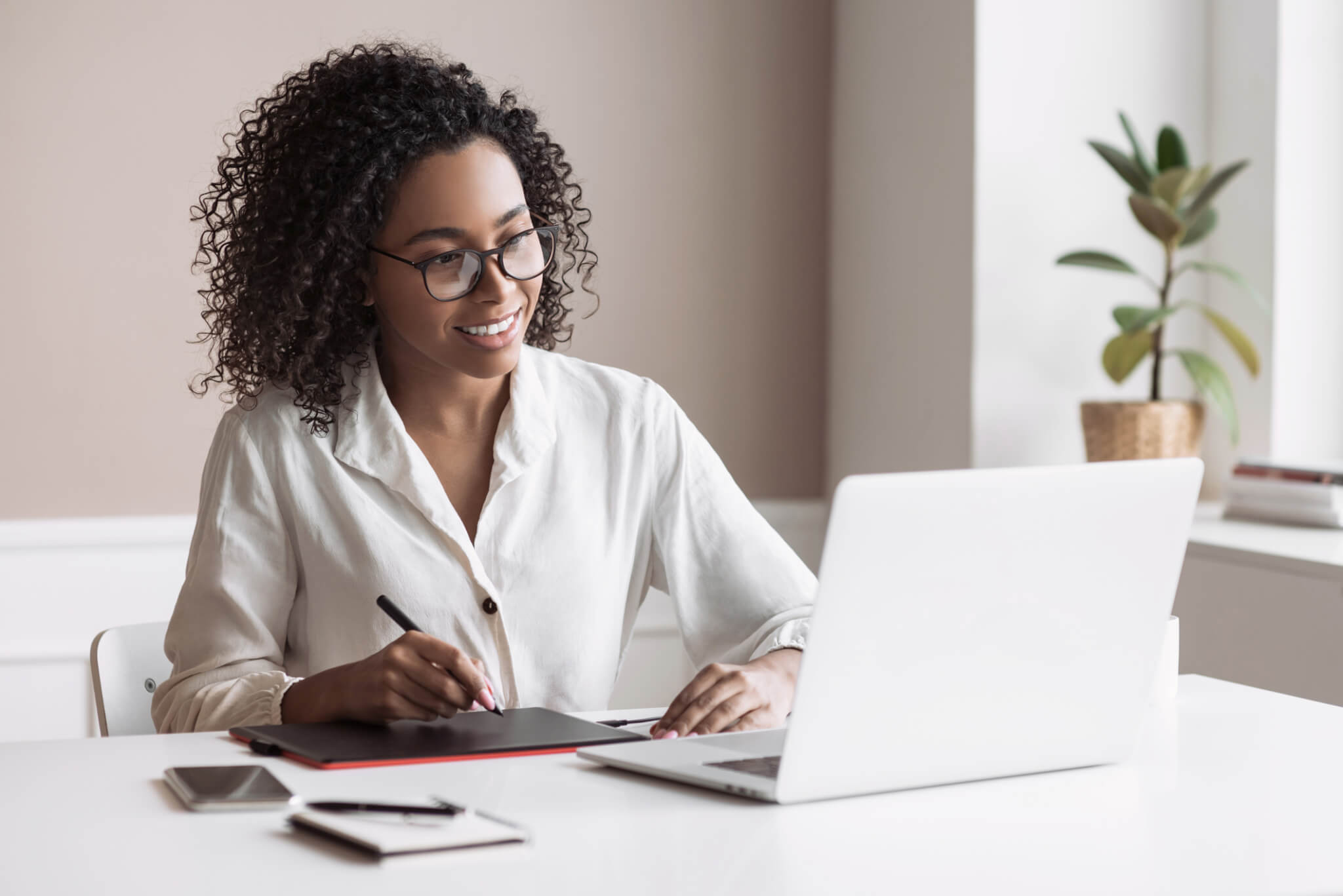 How to Find a Property Management Company
While it can be tempting to try and manage a rental property yourself, property management can take an incredible amount of time out of your already busy day. 
We all know that time is money. The time you'll be saving by having a property manager handle the daily details of your rental property can be put to better use by analyzing ways to grow your real estate business and rental property portfolio.
Here are some of the best ways to find a great property management company when you're ready to begin your search:
Ask for referrals from other real estate investors, lenders, inspectors, and real estate agents who belong to the same investment groups you do, such as

BiggerPockets Forums

or the

Stessa Community

.

Search for property managers online who work in your local market, using sites such as the National Association of Residential Property Managers (

NARPM

).

Visit

Roofstock

to find a preferred property manager in your market that has already been vetted and monitored for ongoing performance.