Some people claim that it is more convenient for tenants to pay rent every week, while others may say that it is more difficult to track payments over time.
So which is better—allowing tenants to pay weekly or monthly? Let's take a closer look.
---
Key takeaways
Allowing renters to pay rent weekly can be more convenient for them.

However, it can also be more difficult to track payments over time.

There are pros and cons to monthly and weekly rent payments, so landlords should weigh all of the factors before deciding.

If you do decide to allow tenants to pay rent on a weekly basis, consider using free rental software from Stessa.

Stessa autopay lets landlords collect rent payments online while automatically tracking payments and operating expenses.
---
The pros of allowing tenants to pay rent weekly
Here are 7 potential advantages of allowing your tenants to pay rent weekly:
1. More convenient for tenants
One of the main advantages of allowing tenants to pay rent weekly is that it may be more convenient for them. This payment schedule can be beneficial for those who get a weekly paycheck. 
2. On-time payments
Allowing tenants to pay rent weekly may increase the likelihood that rent is paid on time each week. This can be an advantage for landlords, as late fees and penalties can be avoided.
3. Improved cash flow
Weekly rent payments can improve your overall cash flow because you will receive payments more frequently, which can be helpful when you have other bills or expenses.
4. More flexible for tenants
Weekly rent payments can allow tenants to pay their rent in smaller increments, which may be helpful if they are sometimes tight on cash.
5. Easier to budget
Tenants can know exactly how much they need to set aside each week for rent, and they won't have to worry about a large chunk of money being due at the end of the month.
6. Avoid late fees
With tenants making smaller payments more frequently, they may be more likely to pay on time.
7. Builds goodwill with tenants
Tenants may appreciate the flexibility and convenience of weekly payments, and they may be more likely to renew their lease or recommend your property to others.
The cons of allowing tenants to pay rent weekly
There are also potential disadvantages that you should be aware of:
1. More difficult to track payments
With payments spread out over time, it can be tough to track.
2. Increased accounting costs
When tracking more transactions, you may need to hire someone to help with accounting if you don't have the time or knowledge to do it yourself.
3. Late payments
Weekly rent payments can lead to late payments if tenants forget or cannot pay on time. This can be a problem for landlords, resulting in late fees, penalties, and potential evictions for nonpayment of rent.
4. Difficult to collect rent
If tenants are behind on rent, it can be difficult to collect if you are only receiving payments weekly. You will need to wait to receive the full amount owed, which can be frustrating for both parties.
5. Bad for cash flow
While weekly rent payments can be good for your overall cash flow, they can also be bad for it if tenants fall behind on rent. This is because you will still need to pay your bills and expenses if tenants are behind, which can strain your finances.
6. Requires more record keeping
You will need to keep track of when each payment is made, and you may need to provide receipts for tenants.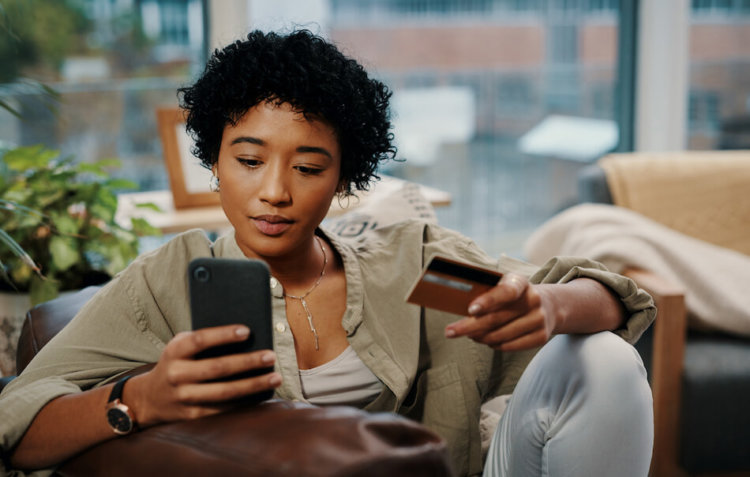 How Stessa automatically keeps track of weekly rent payments 
Stessa's free rental property software automatically keeps track of income like weekly rent payments and rental property expenses by syncing with your bank accounts. This makes it easy for landlords to stay organized.
Stessa, a Roofstock company, offers free cloud-based software that helps real estate investors maximize profits through smart money management, automated income and expense tracking, personalized reporting, and more.
Stessa was built to take care of monitoring and analyzing details so you don't have to. More than 100,000 investors already use Stessa to track over 250,000 properties with more than $60 billion in asset value.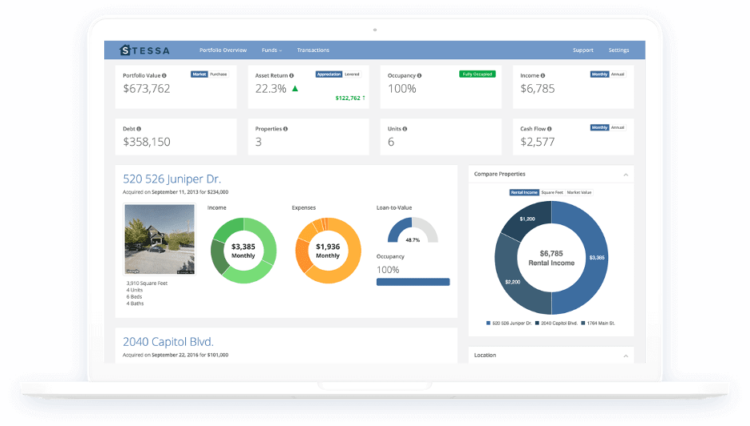 Plus, Stessa's online rent collection feature makes it easy for tenants to pay their rent online. This means landlords may not have to worry about late payments or chasing down rent payments.
With Stessa, everything is automated and streamlined. Landlords can simply log in to their comprehensive online dashboard to see all of their rental income and expenses in one place. This makes it easy to track your cash flow and ensure that your rental business runs smoothly.
You can also access key financial reports like income statements, cash-flow reports, and capital expense (CapEx) reports for individual properties and entire rental property portfolios. Income and expenses are categorized according to Internal Revenue Service (IRS) Form Schedule E to make filing your tax return a breeze.
When tax time rolls around, the Stessa Tax Center offers helpful tax resources, including articles, videos, and a personalized Stessa tax package.
Final thoughts
While there are potential disadvantages to allowing tenants to pay rent weekly, there are also advantages that may make this arrangement beneficial for landlords and tenants. Weigh the pros and cons to decide if it is right for your property.
If you're a landlord looking for an easy way to keep track of your rental business, Stessa is the perfect solution. Our free software keeps you organized. Plus, our autopay feature takes the hassle out of collecting online rent payments each week. Sign up today to try Stessa for yourself.