The legal theory of implied warranty of fitness states that an item is fit for the purpose for which it is sold. For example, when a tenant rents a place to live, they expect the property to be habitable through the entire term of the lease agreement.
While the exact laws and potential penalties vary from place to place, landlords are always required to keep property livable and maintained in order to meet health, safety, and building standards.
In this article, we'll look at some of the best strategies for rental property maintenance to help keep tenant turnover low and cash flow positive.
Rental Property Maintenance Responsibilities: Landlord vs Tenant
Although sometimes tenants don't realize it, rental property maintenance is their responsibility as much as it is yours. This can include certain responsibilities called for in the lease, such as the tenant replacing air filters once a month or light bulbs that burn out.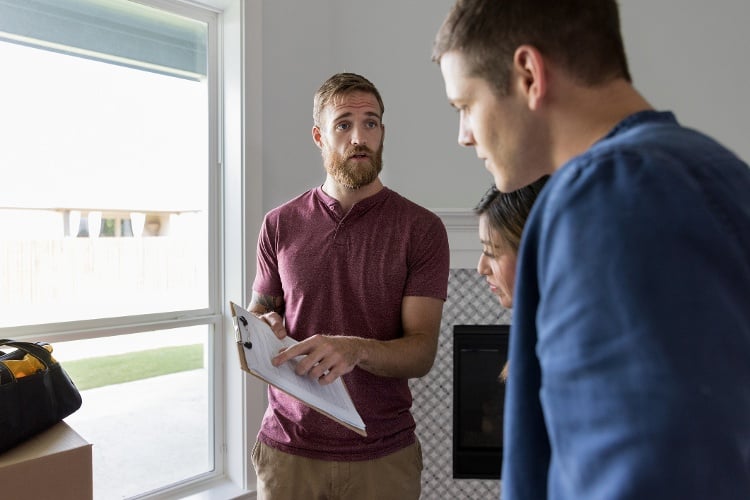 Identify maintenance issues with inspections
Rental property investors and property managers conduct four different types of inspections to help identify potential maintenance issues:
Move-in inspection: walk-through done with a tenant at the time they move in to identify concerns and document in writing and with photos the existing condition of the property
Routine inspection: by walking the property inside and out, normally conducted once a quarter
Drive-by inspection: periodically driving by the property at different times of the month – such as weekdays and weekend nights – to spot unauthorized activities that violate your lease and can lead to property damage
Move-out inspection: walk-through done with the renters when they vacate the premises to assess any damages beyond normal wear-and-tear and to compare with the move-in inspection report
Landlord rental property maintenance
Specific landlord responsibilities can vary from state to state, and also be governed by local landlord-tenant laws. In general, landlords or their property managers usually are obligated to:
Keep mechanical systems such as heating and cooling, and electrical and plumbing, in good operating conditions
Maintain structural items such as roof, attic, sidewalks, and driveway
Immediately handle any vermin or pest infestations
Keep common areas clean and maintained in multifamily property
Rekey locks in between tenant turnover
Ensure renters are not disrupting neighbors or other renters
Screen all tenants by using a rental application and conducting thorough background checks, being sure to treat all tenants fairly and equally
Provide smoke, carbon dioxide, and radon detectors (in certain geographic areas) to help provide a safe living environment
Promptly respond to repair requests and quickly perform repairs such as HVAC problems, plumbing clogs or leaks, security concerns such as a broken lock, or mold issues
Conduct routine exterior and interior inspections to track normal wear and tear and identify small issues before they become big
Tenant rental property maintenance
A good rental property lease should have terms and conditions (where allowed by local laws and customs) that require the tenant to help keep your investment clean and in good repair by:
Maintaining the property by cleaning appliances, keeping walls and floors clean, emptying the trash, and preventing mold growth
Avoiding damage beyond normal wear and tear, such as keeping unauthorized pets, tampering with smoke detectors or landscape watering systems, sub-renting to roommates, and using your property for unauthorized or illegal purposes
Reporting issues as they arise to avoid large and expensive damages, such as a slow water leak under the bathroom sink creating a breeding ground for black mold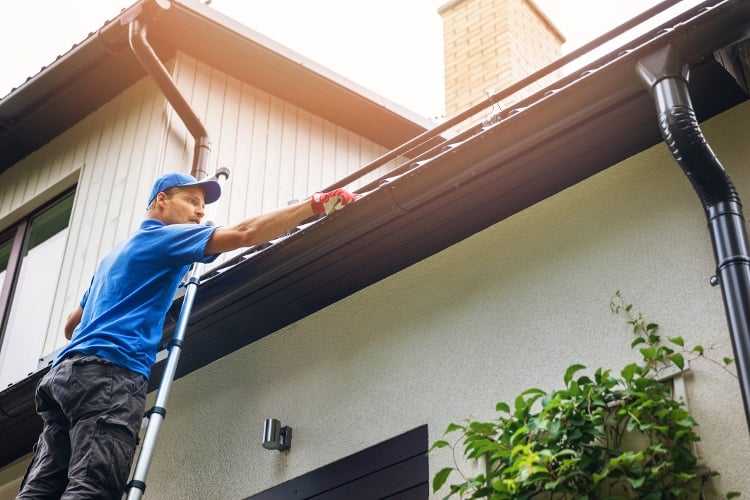 Seasonal Rental Property Maintenance
Clearly there's a lot of routine maintenance you can do to help avoid major repair bills. To make rental property maintenance less overwhelming – and to keep your investment as profitable as possible – it helps to develop a seasonal rental property maintenance schedule.
Winter
Winterize pipes by re-wrapping them with insulation to help ensure they don't freeze and burst during sub-zero temperatures.
Have the tenants keep a faucet slowly dripping at all times to maintain water flow, reminding them of their responsibility to maintain the property if they complain.
Flush the water heater every couple of years to avoid mineral buildup that could overwork the heating elements when the weather turns cold.
Prune trees and shrubs away from the exterior walls and roof to avoid property damage and keep rain gutters clean.
Inspect the roof and repair cracks that could expand and lead to serious water damage due to repeated freeze and thaw cycles.
Spring
Clear rain gutters and areas around the foundation of any winter-related debris.
Consider making landscaping improvements such as planting flowers and shrubs or reseeding the front lawn to improve your property's curb appeal and increase tenant retention.
Power-wash exterior surfaces and repair any chips or cracks that can lead to water seepage or dry rot.
Conduct a semi-annual inspection of your HVAC before summertime arrives.
Summer
Ensure that outdoor amenities are clean and in tip-top operating condition for your tenant's enjoyment and the safety of your property.
Double-check that gates and locks are in good working condition and rust-free.
Inspect landscape watering systems for leaks and re-set programmable timers to optimize water usage during the hot summer months.
Seasonal pest control helps to prevent ants, spiders, bees, wasps, and other pests from invading the inside of your tenant's home.
Fall
Inspect the exterior of your property, looking for items such as loose roof shingles or siding, and areas that need to be caulked or re-grouted to keep small items from becoming big and expensive.
Conduct a complete safety inspection of outside supports and railings as well as un-level sidewalk and driveway surfaces that could lead to trips or slips during wet autumn weather.
Pay close attention to gutters and downspouts that are clogged and could create ice jams as temperatures start to freeze.
Why a Professional Property Manager Makes Good Business Sense
At this point, it's easy to understand why so many real estate investors hire a local property manager to handle the daily details of rental property maintenance.
For long-distance real estate investors, it's virtually impossible to maintain your property from a distance and still turn a profit. Even if you're investing in your own backyard, having a full-time day job while trying to handle the repairs of even one rental property can leave you with no extra time to spend with your family or growing your real estate business.
Advantages of using a professional property manager to handle your rental property maintenance include:
Established network of trusted vendors and handymen who can respond quickly.
Property managers understand local laws that require when a licensed contractor must be used.
Property management companies receive volume discounts that can be passed through directly to you, helping to keep operating expenses low.
As a real estate investor, your time and money is worth more than a few dollars saved by trying to a DIY repair for the very first time.
Property managers know how to spot and fix little problems before they grow, and there's no learning curve because they're already managing dozens of properties just like yours.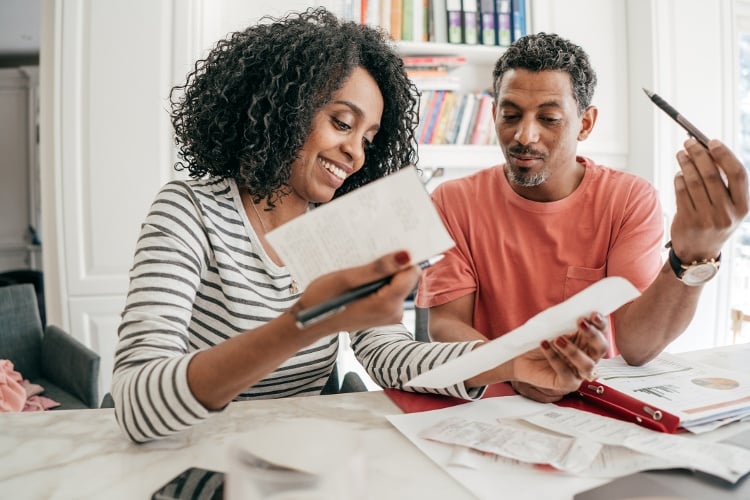 Tax Rules for Rental Property Maintenance Deductions
The IRS allows you to deduct a wide variety of expenses from the rental income your investment property generates. A large amount of those deductions are from the money you spend to maintain your property.
As an owner of rental property, you can deduct from your gross income the costs of materials, supplies, repairs, and maintenance used to keep your property in good operating condition. However, you can't deduct expenses that come from major improvements such as a new HVAC or roof. Items like these need to be capitalized and depreciated instead.
There are three rules of thumb to follow – known as "safe harbors" by the IRS – to help separate maintenance expenses that can be deducted from those that must be capitalized and depreciated:
Small invoices of $2,500 or less are a "de minimis" safe harbor, which is the Latin expression for "about minimal things."
If the total amount of repairs and maintenance on your property is less than $10,000 or 2% of the unadjusted property basis, you can deduct the expenses immediately provided that your total revenues are less than $10 million and the unadjusted property basis is under $1 million.
Repairs qualify as routine maintenance if they meet four criteria:
Recurring activities performed with a rental property
Result of normal wear and tear
Keep the property operating efficiently
Repairs will need to be done more than one time during a 10-year period
Maintaining Rental Property During COVID-19
Even though the pandemic appears to be slowing, it's still important to be proactive by increasing your level of rental property maintenance to help prevent the spread of COVID-19:
Ensure your property manager has a system in place for online maintenance requests
Maintenance should be prioritized with health and safety issues coming first
Ask your manager to differentiate between essential and non-essential rental property repairs
Maintain social distancing during repairs and on-site property visits and inspections
For guidelines on property maintenance during COVID-19 you can also:
Routinely check your local health department website for the most up-to-date virus transmission control guidelines
Visit the Centers for Disease Control and Prevention (CDC) website
Check that your property manager is following the requirements suggested by the Occupational Safety and Health Administration (OSHA) to help keep your rental property clean and your personal liability low.
Important Things to Remember About Rental Property Maintenance
Rental property maintenance is a year-round job. Although no real estate investor likes to see monthly repairs bills, the fact is that maintaining your rental property can help increase profits in the long run by keeping tenant turnover low and property value high:
DIY repairs usually cost more in the long run due to recurring problems and tenant dissatisfaction.
There are specific rental property maintenance tasks that should be performed winter, spring, summer, and fall.
The IRS has three "safe harbor" rules that help determine whether maintenance costs should be expensed or capitalized.
Benefits of using a professional property manager for maintenance include accessing an established and cost-effective vendor network and making long-distance real estate investing easy.